*VAT Taxes not listed
Do you feel like you could do more with your life, but you lack the discipline to take action every day?
Do you find yourself going through phases where you're motivated, and other times when you lose your drive?
Do you feel your potential is much higher than your results would indicate?
The Unstoppable Discipline Program has a clear purpose - to help you TAKE DAILY ACTION TOWARDS YOUR GOALS and FEEL PROUD OF YOURSELF instead of disappointed.
Our promise is that if you apply the information in the Unstoppable Discipline Program, you're not only going to be more disciplined, motivated and focused than ever before, but you're also going to gain freedom over your thoughts, emotions and develop a state of happiness.
WHY?
Unstoppable Discipline all comes down to doing what you know you should do. We believe that one of the biggest problems in the world is that people don't do what they know they should be doing. Does it sound like you?
For example, you know how to be more productive at your job than you are right now. Does that mean you're going to be more productive and not waste time? Maybe. You know how to lose fat. But does that mean you are going to change your diet? Perhaps.
There are other examples. You know how to save money but you still buy things you don't need. You know how to keep your house organized but you probably still leave stuff laying around.
Knowledge is not power. It is only potential power. Execution is the key, without it everything equals zero. So doing what you know you should do is the only thing that really matters in the end.
We have created the Unstoppable Discipline Program because we believe discipline is the key to any achievement in life, be it professional, spiritual or personal. A person without discipline will always be mediocre and unfulfilled in their life. The Unstoppable Discipline Program is the road from mediocre to meteoric.
HOW?
We intend to solve this problem right here and right now with the UNSTOPPABLE DISCIPLINE PROGRAM. Even if you have failed in the past or you doubt that this might not work for you, we guarantee that if you apply, step by step, the information presented here, you will WIN BIG! You bank account will grow, you'll be happier with your body, your relationships will improve.
WHAT?
This is NOT one of those cliche courses that promises you false expectations. This course gets you results because it has been proven over and over again. It might be one of the best courses on the market today on Discipline and Habit Change. If you find something better than this, we will give you this course for FREE and send you your money back.
What do you get if you buy The Unstoppable Discipline Program?
The FULFILLMENT of feeling alive when you chase your goals and stick to your commitments
The POWER to stick to your diet and physical routines so you are healthy and fit
The AWARENESS of your emotional reactions so you can control your temper
Daily action towards your goals
What you lose if you don't buy The Unstoppable Discipline Program?
You'll get STUCK with the same old NEGATIVE HABITS
You will FAIL to overcome the FEARS that hold you back from reaching your goals
You'll MISS how to create HAPPY and long lasting RELATIONSHIPS
You'll have LESS physical ENERGY throughout the day
What others have to say about the Unstoppable Discipline Program?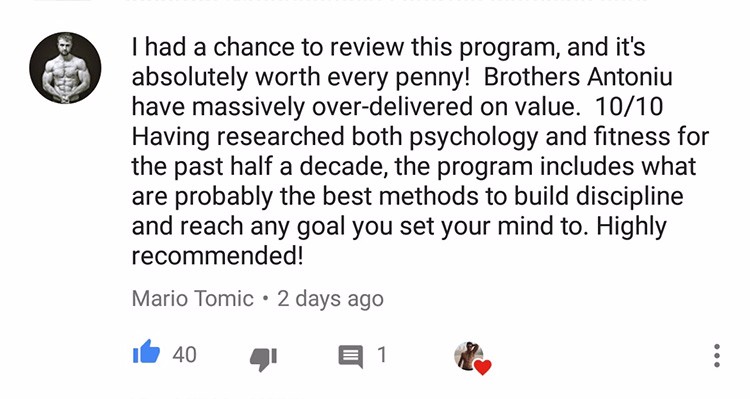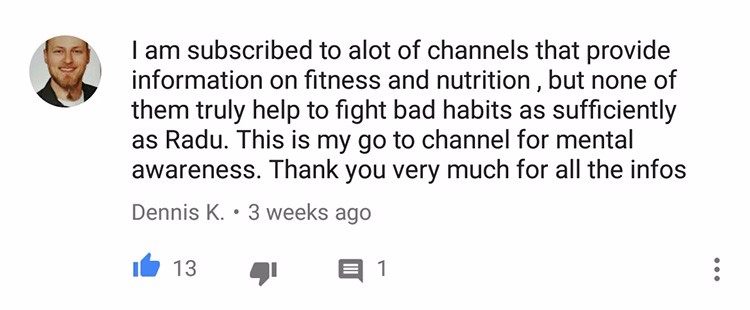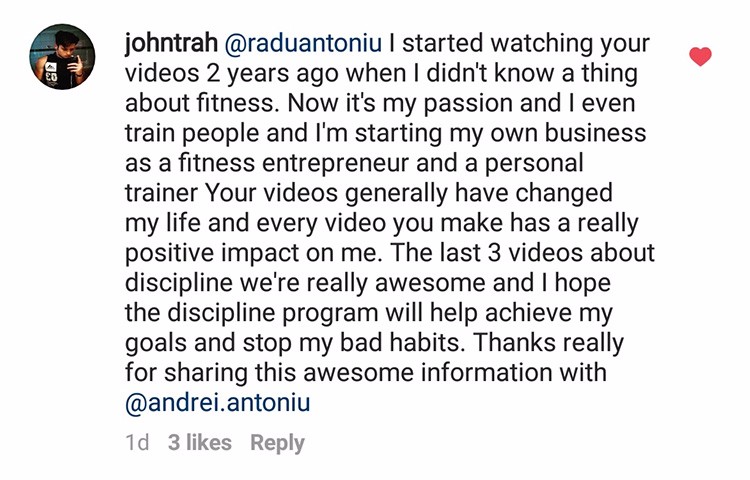 Andrei Antoniu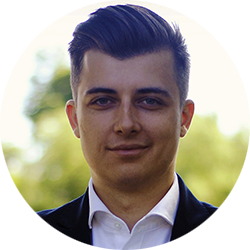 Andrei grew up lazy and unorganized. All throughout school and college, he found it difficult to do simple things like waking up on time, going to the gym, or studying for exams. He spent almost his entire time playing computer games. At the age of 20 he joined a sales company where he met two millionaires managers that later became his mentors. That was the turning point of his life. He spent one year working under them, time in which he adopted their life philosophy. He spent the next four years studying himself and personal development books, cracking the code for developing self-discipline. He now writes and speaks about how he took control over his lazy nature and how you can develop productive habits.
Radu Antoniu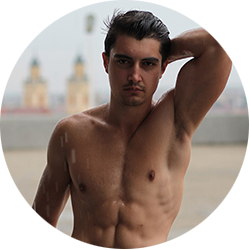 Radu believes in personal growth. He found that people feel happiest about themselves when they are progressing towards a big goal.
His passion for self-improvement probably started because he grew up with a feeling of inferiority. He always struggled with finding his place in school and his group of friends.
He started lifting weights in high school to impress girls but that didn't last long. He quit after just 8 months because of lack of results.
In 2012 he joined a sales company along with his brother where they met two managers that later became their mentors. Radu spent one year working under them, time in which he adopted their life philosophy. He learned that there was more to life than just getting by. Everyone can achieve their goals through study and work.
In search for a big goal to push him to grow, he started lifting again in 2013. One year later, he followed in the footsteps of Greg O'Gallagher of Kinobody.com and started a fitness website.
Radu now writes and talks about how you can achieve your goal physique while also pursuing other goals in life. He believes fitness should not be your main focus, but just a part of your life. After all, we all want more from life than a great body.
Imagine...
...Imagine if all you got for the price of the Unstoppable Discipline Program was the POWER to stick to your diet and training program. Would it be worth it?
...Imagine if all you got was the habit of saving just 5% of your income every month so you'd end up with more money in your bank account. Would the program be worth its price?
...Imagine if all you got was a better relationship because you can control yourself when you get triggered. Would it be worth it?
If you would get just one thing mentioned above, would you buy the Unstoppable Discipline Program?
The Unstoppable Discipline Program helps you become more disciplined in three ways:
The ideas you'll hear in the videos will help you understand that most of your actions are subconscious and the result of your habitual way of thinking. The way you see yourself in your mind is always equal to your results. If you want to change your results, you have to change the way you see yourself.
Each video from the Unstoppable Discipline Program comes with one or more practical exercises designed to strengthen your mental faculties. For example, by developing your willpower you will be able to resist distractions and temptations.
Einstein said, When a man is sufficiently motivated, discipline takes care of itself. Every video from the Unstoppable Discipline Program is designed to be motivating, because motivation is always what starts a new discipline. Habit is what keeps it going.
What do you get when you enroll?
Check out the curriculum below
You'll get access every 3 days to one of the 16 videos included in the Unstoppable Discipline Program. On top of that, each video has it's own practical exercise. And that's priceless.
Course Curriculum
Introduction
Available in days
days after you enroll
Lesson 1 - Why Discipline is Pleasure, not Punishment
Available in days
days after you enroll
Lesson 2 - The REAL YOU
Available in days
days after you enroll
Frequently Asked Questions
When does the course start and finish?
The course starts now and never ends! It is a completely self-paced online course - you decide when you start and when you finish.
How long do I have access to the course?
How does lifetime access sound? After enrolling, you have unlimited access to this course for as long as you like - across any and all devices you own.
What if I am unhappy with the course?
We would never want you to be unhappy! If you are unsatisfied with your purchase, contact us in the first 30 days and we will give you a full refund.
How to use this program/course?
This program is a practical one. You get one new video every 3 days. This will give you time to ponder over the lessons and apply the practical exercises.
Is there something that this program cannot do?
We understand if you feel uncertain about the effectiveness of this program. It may feel like we over sell it or over promise. But, if you apply and understand the information, we can guarantee that it will work.
Thank you for reading until the end! Maybe it's just a coincidence that you're here or maybe the Unstoppable Discipline Program is exactly what you need right now. If you've done your research and reached the conclusion that The Unstoppable Discipline Program is the right choice for you, then click the button below and get started on this exciting journey.
Andrei Antoniu & Radu Antoniu, the authors